Back Cover StarQueen 1.
LICENSES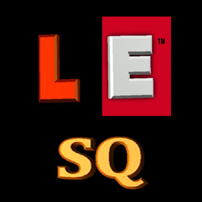 LICENSES

For Books Licensing Rights and how to Register to BID visit our Products Page first, and then Contact us

Visit: Dreams-ComeTrue.Com for all Licensing Rights.

For Copyrights Registrations Visit Universal-Copyrights.Com

For US Copyrights Registrations Search Here:
*Search for Lady Elle, or Lady-Elle StarQueen or by Title.



List of Books Available for Licensing by Lady-Elle StarQueen
(This List is updated Regularly)
:

BOOKS PRINTS & AUDIO VERSIONS:
(eBOOKS ARE LICENSED SEPARATELY AFTER THE BOOK PRINTS.)

StarQueen 1 - Help is on the Way! - Jaden the Unicorn.
Younger in 60 Days - Turning Back The Clock.

Books and Licenses are released separately and in increments.


Front Cover StarQueen 1.
Front Cover "Younger in 60 Days!"
Back Cover "Younger in 60 Days!"
©StarQueenEntertainment.Com - Lady-Elle StarQueen.
All Rights Reserved Worldwide.



HOME