https://starqueenentertainment.com/index.html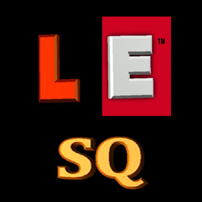 ABOUT



STARQUEEN ENTERTAINMENT.COM


PUBLISHES LADY-ELLE STARQUEEN'S


BOOKS, MOTION PICTURE


FILM PROJECTS, CARTOONS AND MUSIC


THAT ARE ADMINISTERED


ADVERTISED AND MANAGED BY


DREAMS COMETRUE


Dreams ComeTrue Inc is a Cheyenne Wyoming
based Corporation that administers, operates and
advertises its products online and licenses
them individually to Multi-End Users.
FROM THIS WEBSITE


VISITORS CAN


FIND THE LATEST PRODUCTS


AVAILABLE FOR SUB-PUBLISHING
These include:
Cartoons on Merchandises,
Cartoons for Events and Causes,
Cartoons for Prints,
ScreenBooks for Bookstores,
ScreenBooks for Downloads,
ScreenBooks for Film Development,
Music for Films, or Commercials,
Comedy TV Shows,
Scripts for Comedy-Mercials
™,

C.A.T.S.
Creative Advanced Technologies Sciences.

By LADY-ELLE
STARQUEEN
*NOTE:


COPYRIGHTS ARE NOT AVAILABLE


FOR SALE


BUT SUB-PUBLISHING RIGHTS ARE

CONTACT US
FOR LICENSES
.
©StarQueenEntertainment.Com - Lady-Elle StarQueen.
All Rights Reserved Worldwide.


HOME